1. Click the compass icon in the upper right-hand corner of the screen
2. From the submenu, click "Log In to FS"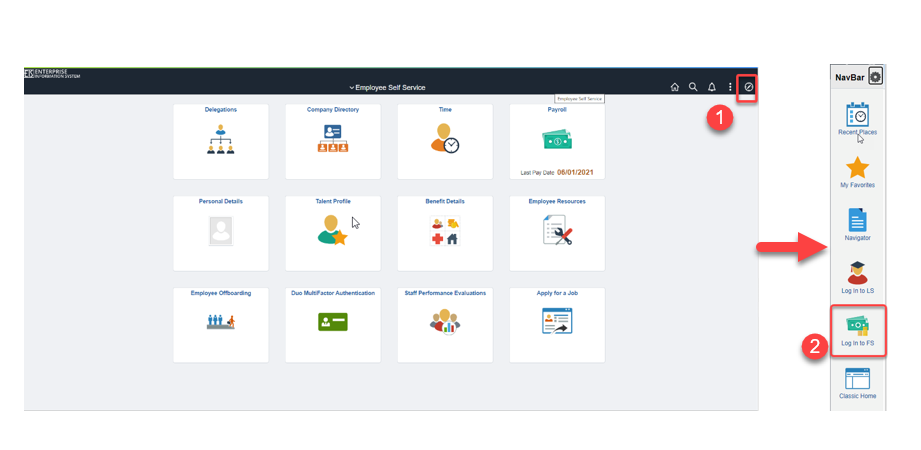 A user must first complete training and submit a copy of their training certificate with the Service Now Security Request for the following roles:
ePro Approver
ePro Coordinator
Cost Transfer (CT) Entry and Approver
Interdepartmental Transfer (IDT) Entry and Approver
Journal Worksheet (JWS) Entry and Approver
Contact your Business Unit's Budget Office for ABA Entry and Approver training and access request.
After logging into the learning management system, be sure the "My Learning" menu is selected and scroll down to your listing of completed courses.
Find the course for the certificate you need and hover your mouse over it to bring up options. Click the "Details" button, which will bring up a panel, where you will select "View Certificate".
Once loaded, click the print button, and select the option to save to PDF.



Step 1: Login to my https://my.untsystem.edu/
Step 2: Click on the Employee Resources tile Step 3: Click on the Employee Access Request Form tile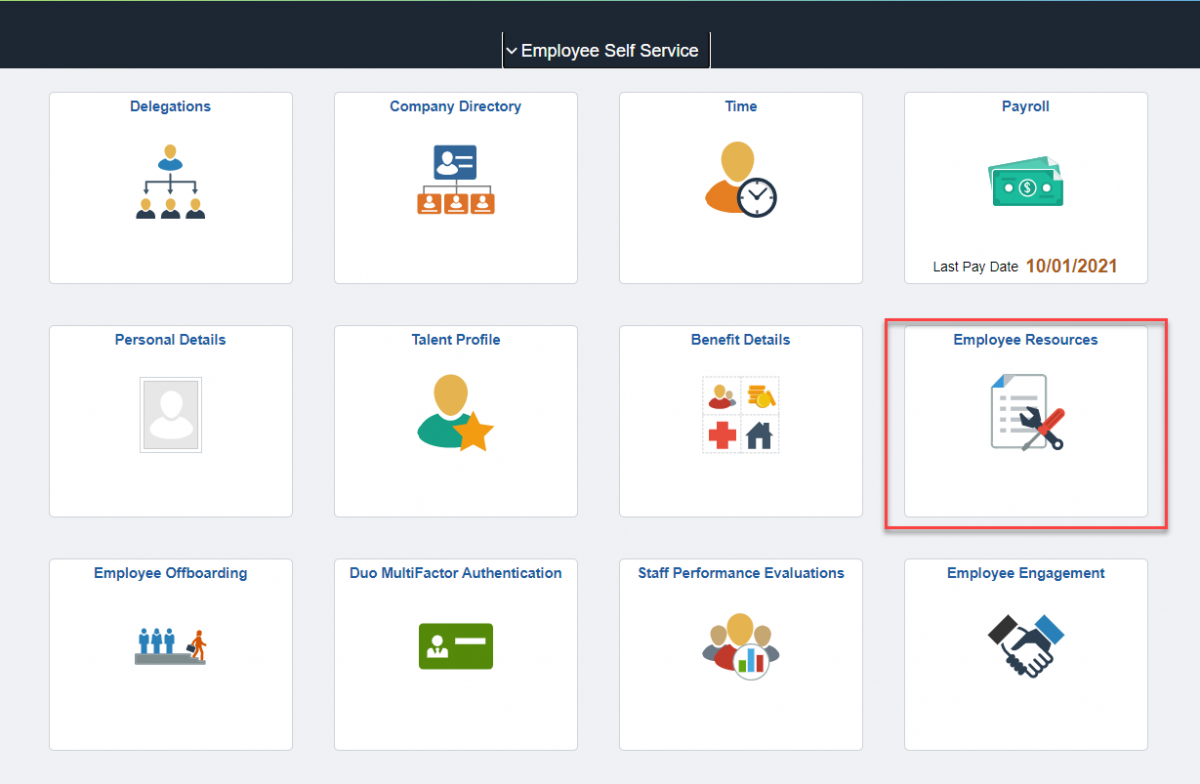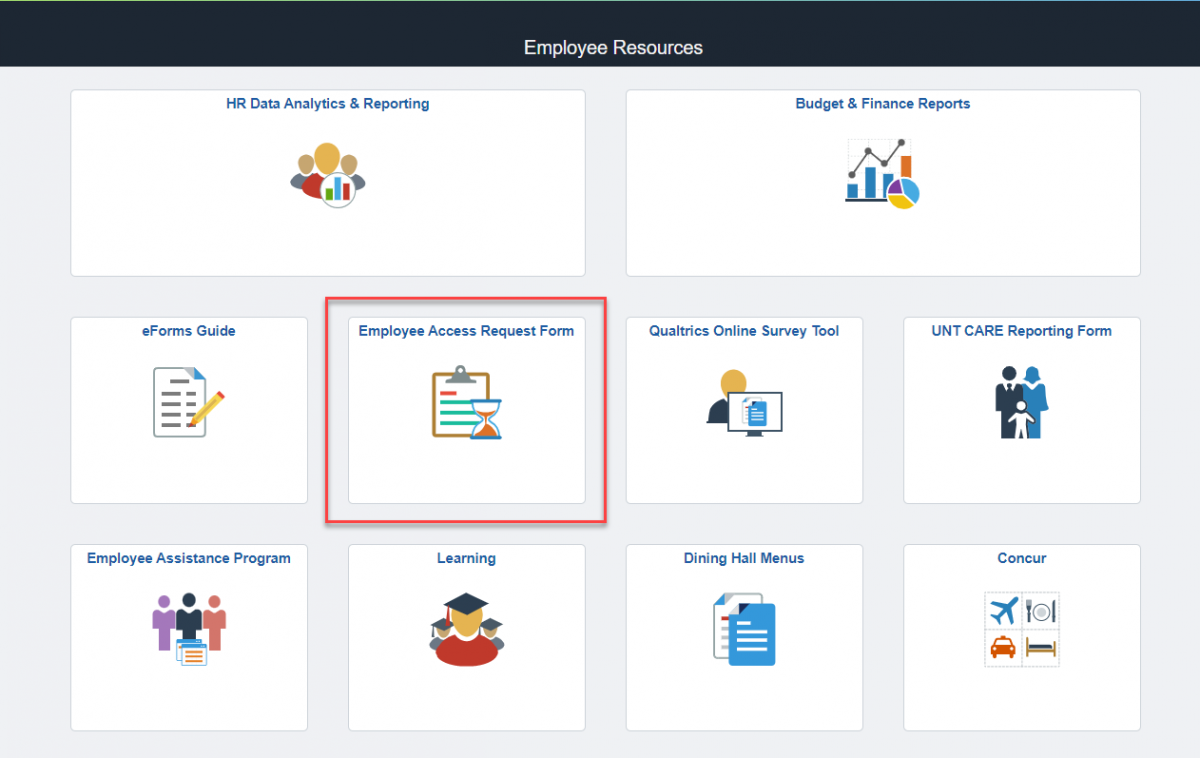 Step 4: Enter employee ID (person needing access), then below choose the type of access needed.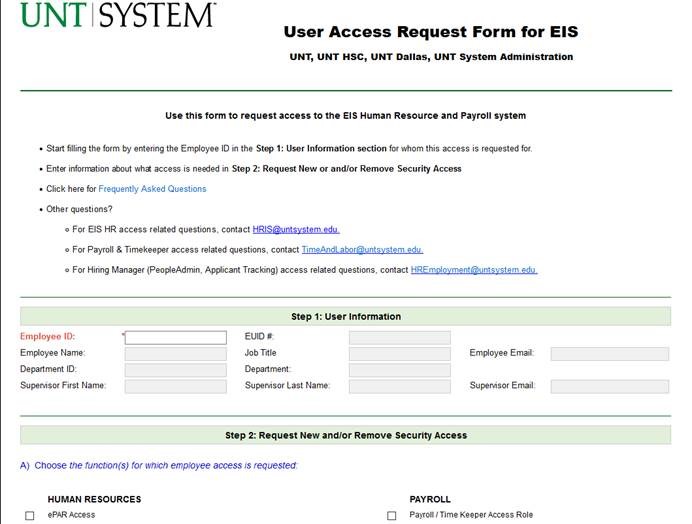 To add a proxy or approval delegation in HR, please logon to myhr.unt.edu. On the Employee Self Service page, click on the Delegations tile, then click on the Create Delegation Request. Follow the prompts to add a new approval delegation authority to another employee.
Open the file viewer and highlight "This PC", which will make the "Map Network Drive" option available on the ribbon: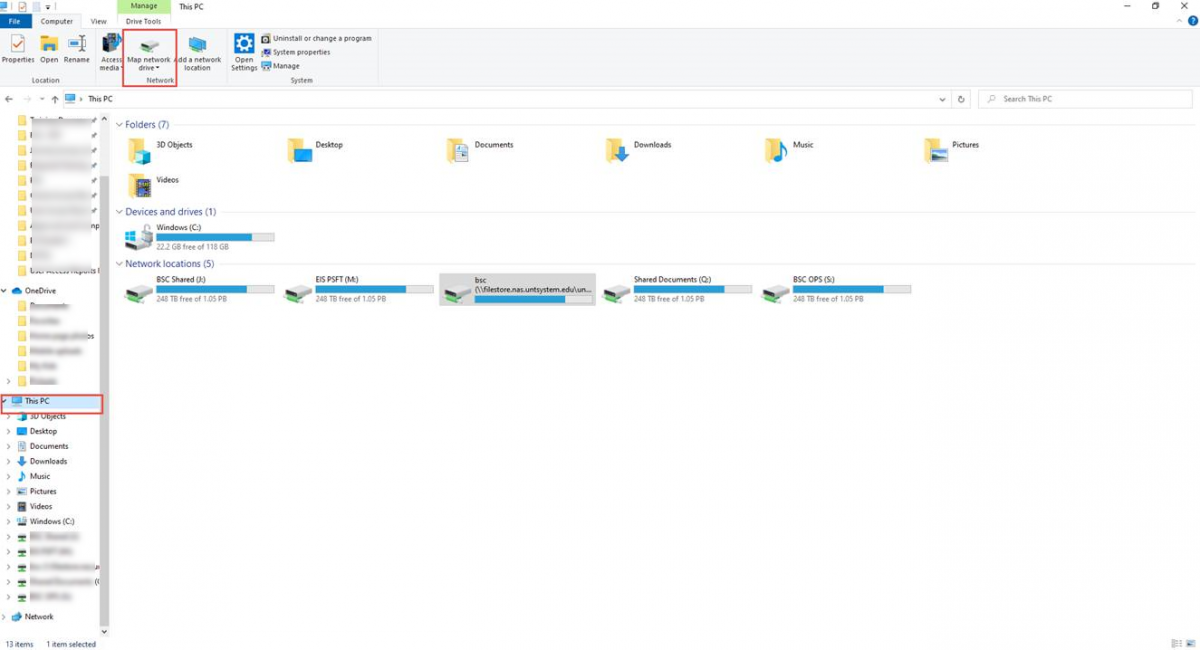 Select the drive letter of choice, then copy/paste or type the path for the drive you want to map. Make sure"reconnect at sign-in" is selected: