Enterprise Information System (EIS) Finance Fluid Portal
We are implementing Fluid navigation in the EIS Finance portal ‐ what does this mean for you?
The Finance Portal has been updated as part of our PeopleSoft maintenance and image upgrade. With this update, the EIS Finance portal has the Fluid user interface that has been in place in both the campus and HCM portals. EIS Finance Portal's upgrade is available to users as of Monday, May 9.
Special Note: If you use the nVision desktop software, you will need to have it reinstalled with the latest version. Please put in a software update request in ServiceNow and send an email to FIST.
Fluid is designed to create a better user experience on laptops and desktop computers. The application detects the screen size of the device being used and adjusts how content is presented so that it "flows" in an optimal way. The most immediate change you'll notice in the EIS Finance portal is a streamlined and graphical navigation that utilizes tiles similar to the new Employee portal.
Available Training
Get acquainted with the new Fluid EIS Finance portal
Links to Quick Guides (We recommend viewing the Navigation Guide first)
The Banner sits at the top of every page and contains useful navigation icons: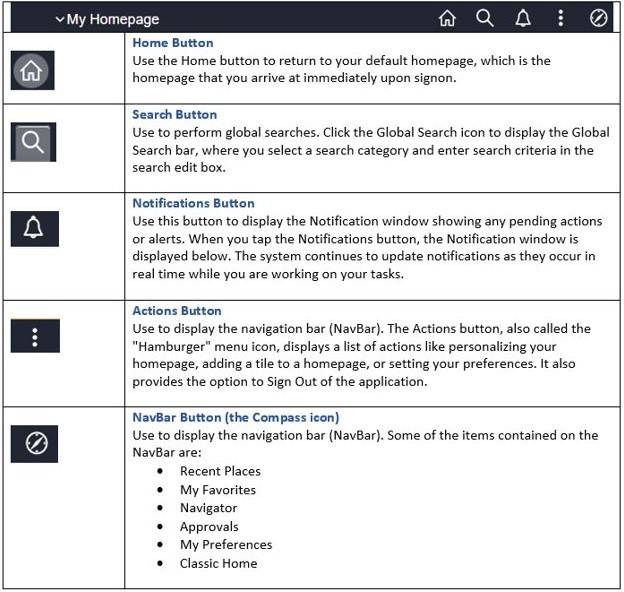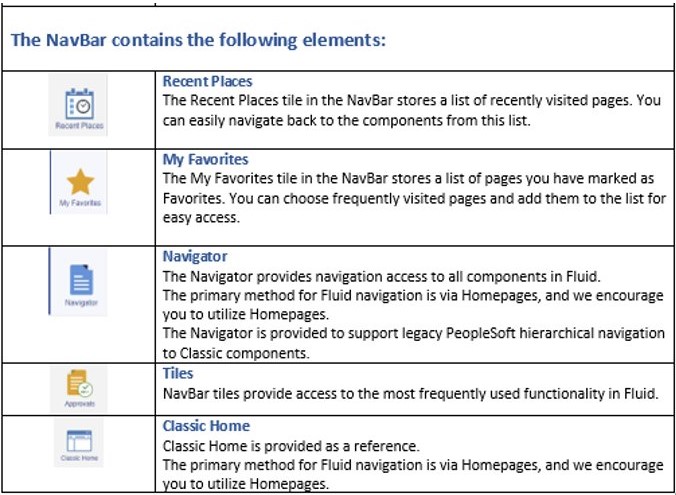 The My Favorites tile lists the pages you have identified as a favorite. Clicking one of the links will take you to that page. Click here to learn more about editing favorites.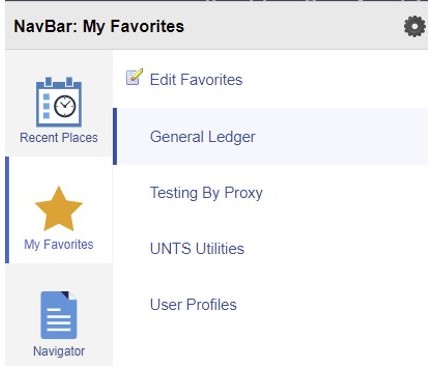 The Navigator tile displays a hierarchical view of pages, similar to the Classic view.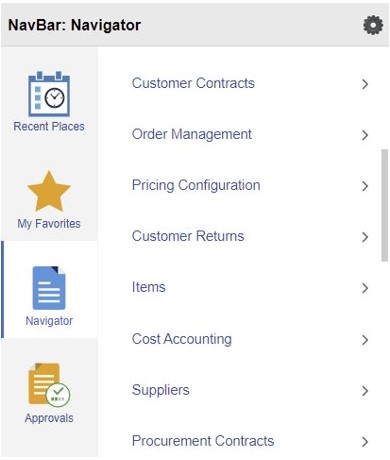 Selecting the Approvals tile will take you to the page listing items pending your approval.

The Classic Home tile will change the display from the Fluid layout to the former PeopleSoft layout.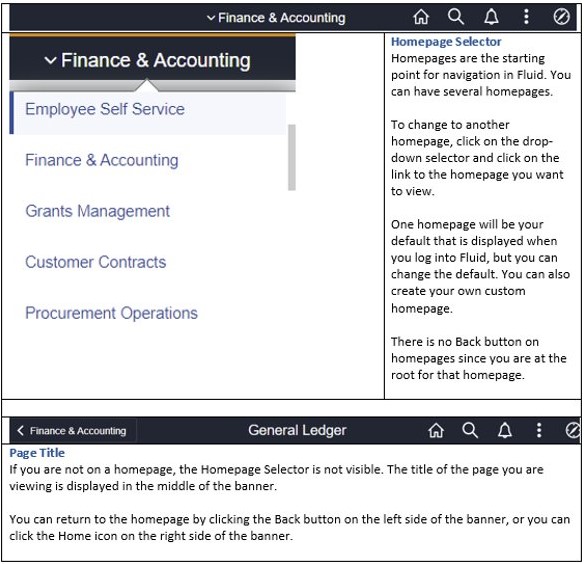 The UNTS Utilities tile is a special custom tile which provides access to many of the most used features (based on access granted), including:

Process Monitor
Query Manager/Viewer/Schedule
Report Manager
Tree Viewer
Asynchronous Services

UNTS Utilities can be added to your My Homepage, NavBar, or My Favorites.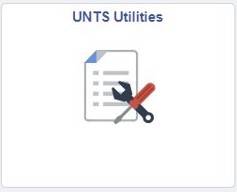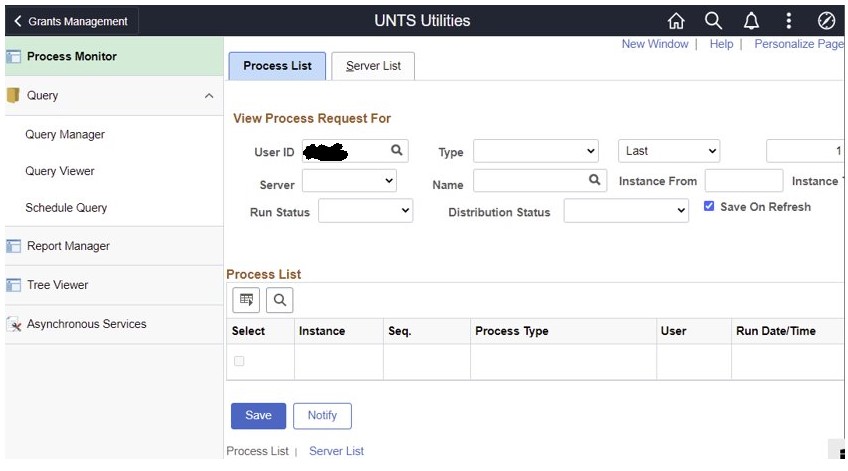 How to Access
Depending on your level of security, the Approvals tile is available on many of your homepages for approvers:
Employee Self Service
Your custom homepage
The Approvals tile displays the number of items awaiting your review for approval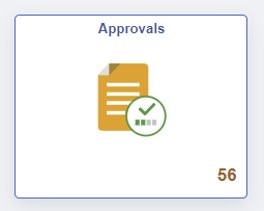 Options for sorting approval requests:
Date Routed
From
Priority
Requester
Type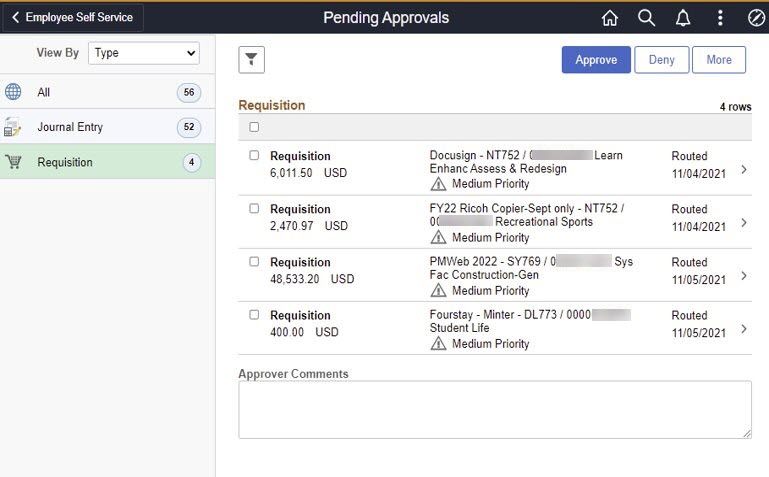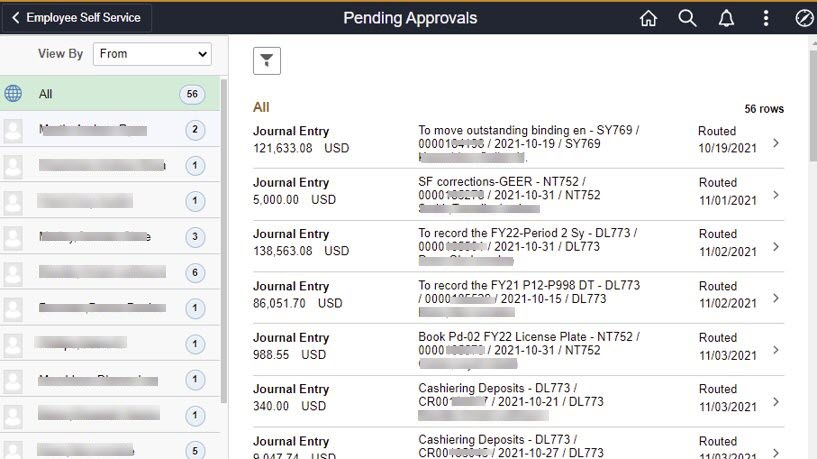 Review request details by clicking anywhere on the row you wish to review