The EIS Finance Portal has been updated as part of our PeopleSoft maintenance and image upgrade. With this update, the EIS Finance portal has the Fluid user interface that has been in place in both the campus and HCM portals. EIS Finance Portal's upgrade is available to users as of Monday, May 9.
Special Note: If you use the nVision desktop software, you will need to have it reinstalled with the latest version. Please put in a software update request in ServiceNow and send an email to FIST.
Yes, we have created training sessions, online help videos, and user guides available for faculty and staff.
See below for links to training sessions and contact information for issues related to training access:
Yes, the VPN is still required when not in the office as an additional layer of security to protect the important data and functionality of the financial system.
Yes, your current security access will transfer to Fluid, but will be updated to accommodate Fluid tiles and navigation.
Yes, all of the functions in the old system are available in the new system, but navigation to the pages may change.
Your favorites will transfer to Fluid, and are found in the NavBar, which is accessed by clicking the compass symbol

in the top right corner of the page.
Navigator on the NavBar

provides a menu of available pages. The NavBar can be personalized by using the gear symbol at the top to add or rearrange tiles.
All queries in the old system will migrate and be available in Fluid.
Use the search option to search for the report or verify that your report is listed under the Classic Homepage. If not, contact FSS or FIST.
Yes; however, it is still important to periodically verify you have the latest version of the spreadsheet, as updates may be applied to them to address reported issues.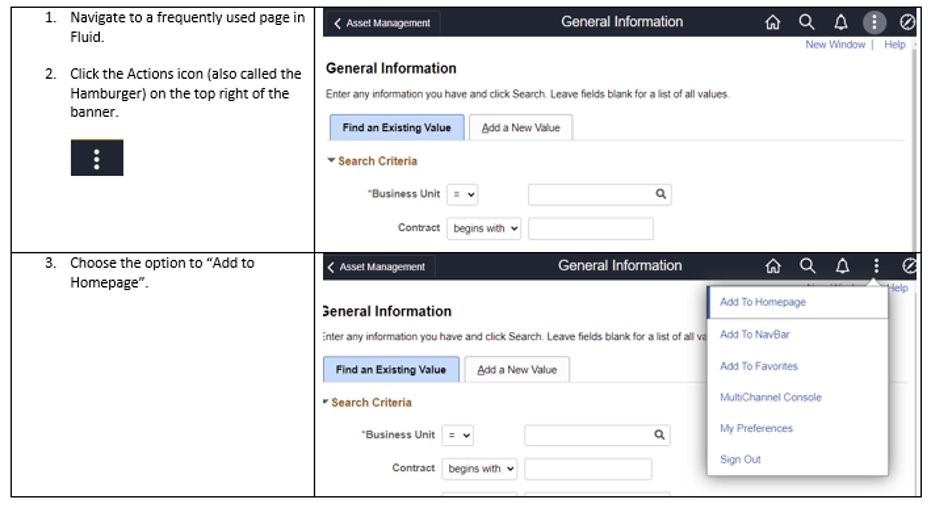 Navigate to the page you want to add to your Homepage
Click the Action icon (three vertical dots/"hamburger") and select whichever option to which you want to add the tile: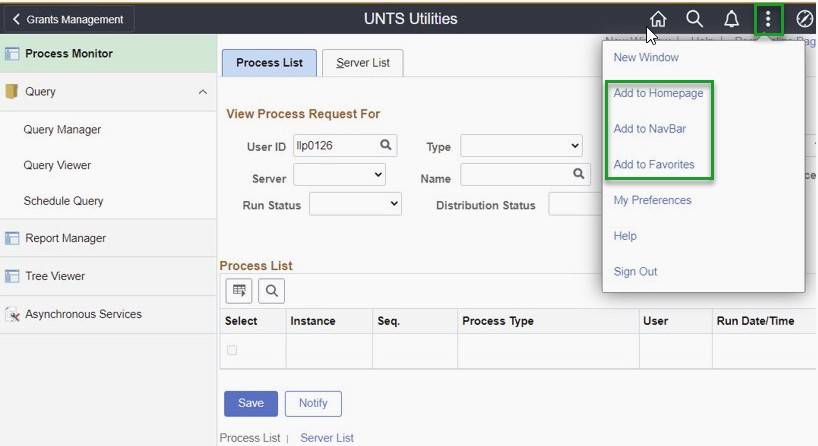 Fluid makes it easy to add pages to your favorites. From the page to favorite:
Click the Actions button (the stacked ellipses or "hamburger" icon) on the top right banner.
Click the link to "Add to Favorites".
Click the link "Add" your favorite.
Click "OK" to confirm.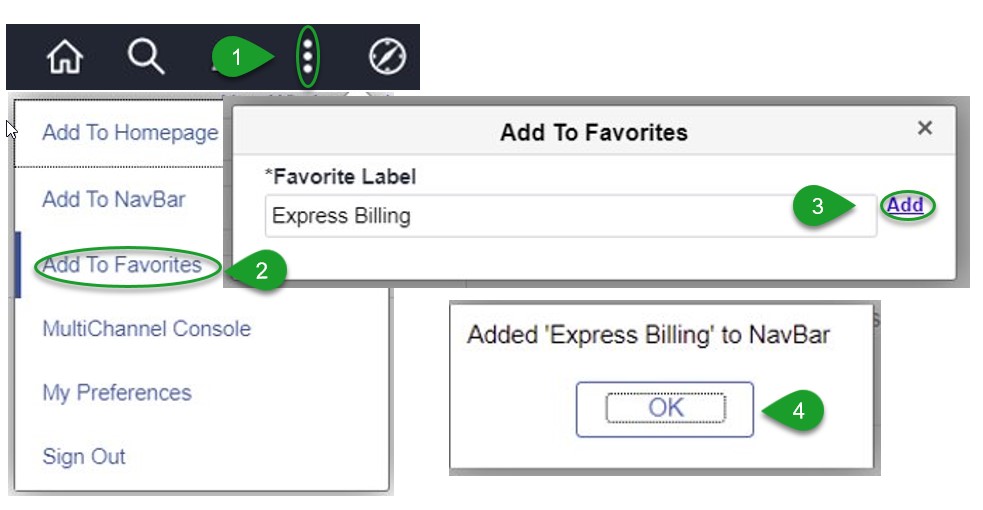 Fluid makes it easy to edit and delete from "My Favorites".
To change the order of or delete a favorite, click "Edit Favorites" from the "My Favorites" menu: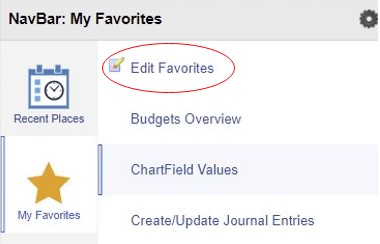 To delete:
Select the item(s) from the list by clicking the checkbox.
Click the "Delete Selected" button.
Save your changes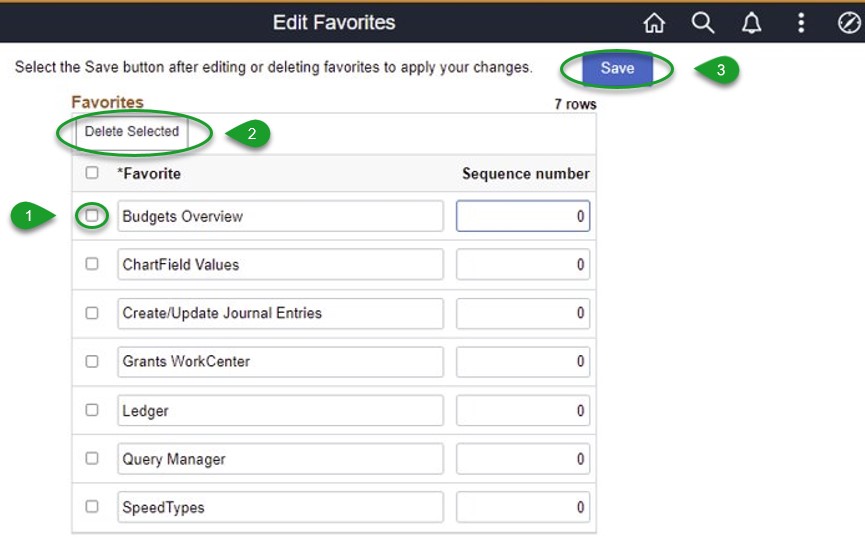 To edit:
Update the sequence number in the text boxes
Save your changes